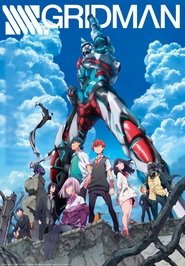 SSSS.GRIDMAN Subtitles in English, French & Greek
Get free download of SSSS.GRIDMAN all seasons and episodes subtitles for VLC media player in English, french, greek, portuguese (br), hungarian, russian, romanian, hindi, spanish, polish, portuguese, italian, bulgarian, dutch, german, ukrainian, turkish, arabic, czech.
Download Links
Yuta Hibiki can't remember who he is, and now he's seeing and hearing things that others don't! A voice from an old computer tells him to remember his calling, and he sees a massive, unmoving creature in the distance. Nothing's making sense—until the behemoth springs to life! Suddenly, Yuta is pulled into the digital world, reappearing in the real one as the colossal hero—Gridman!
Original title
SSSS.GRIDMAN
First air date
Oct. 07, 2018
Last air date
Nov. 04, 2018