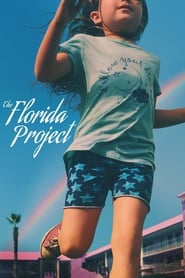 The Florida Project Movie Subtitle in English, French, Greek
Welcome to a magical kingdom
Oct. 07, 2017
115 Min.
Synopsis
The story of a precocious six year-old and her ragtag group of friends whose summer break is filled with childhood wonder, possibility and a sense of adventure while the adults around them struggle with hard times.
Subtitle Download Links
Get free download of The Florida Project movie subtitles .srt file for VLC media player in English, French, Greek, Hindi, Telugu, Tamil, Malayalam, Bengali, Kannada, portuguese (br), hungarian, russian, romanian, spanish, polish, italian, bulgarian, dutch, german, ukrainian, turkish, arabic, czech.
Original title
The Florida Project