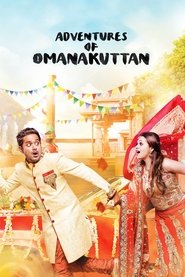 Synopsis
Omanakuttan (Asif Ali) is an introverted salesman who is down on confidence and luck. Spurred on by his colleague he decides to change himself and tries to act like a flirt. He meets Pallavi (Bhavana) a free spirited girl, but as luck would have it he wakes up with memory loss and struggles to figure out who he really is. Both of them join in on an adventure to figure out the real Omanakuttan.
Subtitle Download Links
Get free download of Adventures of Omanakuttan movie subtitles .srt file for VLC media player in English, French, Greek, Hindi, Telugu, Tamil, Malayalam, Bengali, Kannada, portuguese (br), hungarian, russian, romanian, spanish, polish, italian, bulgarian, dutch, german, ukrainian, turkish, arabic, czech.
Original title
അഡ്വഞ്ചേർസ് ഓഫ് ഓമനക്കുട്ടൻ
TMDb Rating 6.54 votes